In-Game Examine Window
EverQuest II Item Information
\aITEM 1679274295 -1657407216:Zek Creature Catalog\/a \aITEM 1679274295 -1657407216:Zek Creature Catalog\/a
What does this information mean?
Book Text
Zek Creature Catalog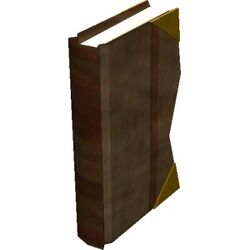 | | |
| --- | --- |
| Author: | Pearl Honeywine |
| Style: | Torn Dark Brown Book |
| Pages: | 6 |
| LootDB Link: | LootDB |

While many areas experienced changes during the Rending, the changes brought to the Jaggedpine Forest are devastating in that they are not due to the cataclysms that reshaped Norath. Rather, orcs staked their claim to the region and named in Zek. We call it the Orcish Wastes.

Zek lies to the north of Karan across the Coldwind Coast and over the Sea of Crossed Swords. Not a large land mass, it is relatively close to the Antonican shores although the waters between them are deep and treacherous.

The barren slopes of Zek do not provide much in the way of a windbreak, therefore even a gentle breeze can turn into a hearty windstorm as it channels through the hills. Due to the lack of significant shade, the surface reflects back sunlight and keeps the region warm. The mines are much cooler as they are deep beneath the surface.

The Deathfist orcs have cleared most of the area, leaving only stumps and deadwood as indication that the Jaggedpine Forest ever existed. While pockets of trees remain, many of them are thin and scraggly. Grass grows in some areas, but is often trampled and flattened. There are no known flowering plants in the realm.

As the guards stationed at this outpost claim, you cannot throw a copper without hitting an orc. They are not the only creatures which make travelling through Zek a hazardous journey, though. One must also keep an eye out for the various lions and the trents. The latter do not hesitate to attack first and questions later.
Community content is available under
CC-BY-SA
unless otherwise noted.