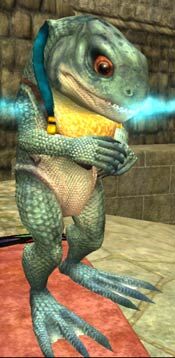 .
What does this information mean?
Strategy
[
]
Approach the mob and it will start ring event and one at a time, a yha-lei conqueror will spawn. The ring event parsed to about 50M HP before the boss aggroed. Once you kill the ring event mobs, the boss will become aggro and attack.
At 80% of his health Xilaxis will "prepare a ritual" that if completed will engage the hard mode encounter consisting of Xilaxis plus Arkatanthis the Destroyer. This will be indicated by large white text appearing on the screen. The ritual can be stopped by right clicking Xilaxis during the fight. You must interrupt him quickly as it only takes a few seconds to cast the ritual if you don't want the hard mode.
During the encounter Xilaxis will emote in red that he's channeling. When you see this, you must run away from the mob (doesn't have to be very far though). If you don't joust this AOE, you will wipe. It seems if you're too close to the mob when he emotes, he may slow you down so you won't be able to joust. It is recommended to keep everyone but tank away from the mob so they won't have to run. Apart from jousting the AOE, it's a tank and spank if you engage in normal mode.