What does this information mean?
To obtain this quest, you must be an Evil-aligned Kerran of at least level 20.
I got it at level 10 on TLE server 2/16
My Kerra got the Quest on TLE server with level 5 6/17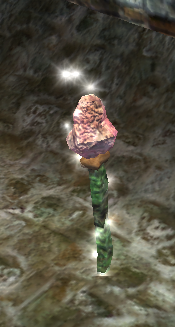 Enter Stonestair Byway: The Animus Corridors and speak to Hisska Rakepaw ( -6, -18, -327 ) 

/waypoint -5.94, -17.88, -326.73

Collect 6 stolen totems. They resemble staves with crystals on top. They can be found around the battle and the erudite-controlled section of Stonestair Byway, but their specific /loc seems to be randomized. Don't forget to check inside buildings for them. I found the last 2 inside erudite "houses".
Speak with Lieutenant Vesder in North Freeport just outside Stonestair Byway ( -12, -18, -324 ) 

/waypoint -12, -18, -324

and show him the stolen totems.
Return to Caltuur
Community content is available under
CC-BY-SA
unless otherwise noted.