EverQuest 2 Quest Information
Journal Category
Antonica
Journal Level
18 (Tier 2)
Journal Difficulty
Solo
Starting Zone
Antonica more
How to Start
Examine a wanted poster nailed to a tree. See below for possible locations.
What does this information mean?
If camera is zoomed out, the wanted poster might not render. While searching for the wanted poster it is recommended that you zoom in to first-person as this apparently causes the wanted poster to render from further away. See photos for more detail: (Fippy's Hill wanted poster used)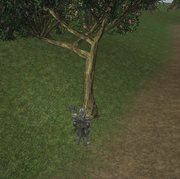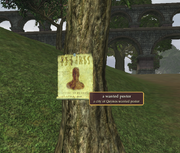 Possible Locations of Quest Starter
Edit
Kill 15 of one of the following:
Community content is available under
CC-BY-SA
unless otherwise noted.