The Player
Edit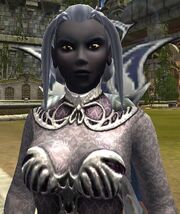 EQ2 Player Information
Name
'Nae'
Age
Don't Ask!
Gender
Yes, I have one
Guild
Dimensional Tribe: Skyfire [wiki]
RL Loc
Raccoon City, USA
(CST, GMT +4)
The Player
Edit
The player is a wondering freelance comic artist who is always looking for opportunities to work on new art projects. A veteran player of MMOs who started with Ever Quest, Earth & Beyond, Heros, EVE:Online, Dark Ages of Camelot, Ever Quest 2, Aion, and others. 'Naefaira' often plays a Wizard and other high DPS characters. Naefaira nearly always uses the character name of 'Naefaira' which is commonly shorted to just 'Nae' by others or Silaris.
---
The Characters
Edit
Below is a list containing several but not all of Nae's characters. This section is broken into to parts. Main characters and Alt characters.
Main Characters
Edit
Naefaira Naruu is an Dark Elf Wizard is known as the Sword Mage because of being built around being a solo wizard and having to deal with close combat. She consistently carries of a sword and uses close combat to add DPS.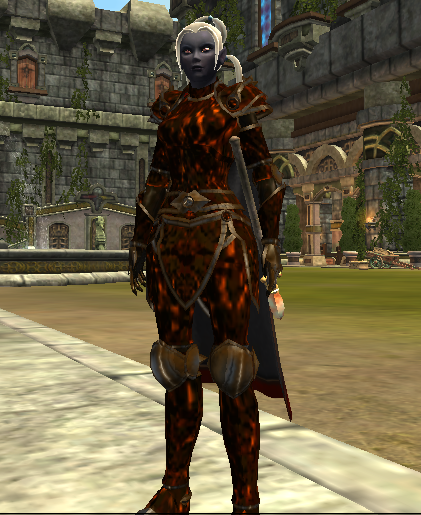 Silaris Naruu is an Inquisitor of Freeport and (in character) is the younger twin sister of Naefaira Naruu. She was originally was created on the Nagafen server but was moved when Nagafen merged with two other servers to create Skyfire. Originally Silaris was only seen following Naefaira Naruu and was a member of the guild House Naruu. After the server merger Silaris left House Naruu and joined another guild called Malefaction.




Alternate Characters
Edit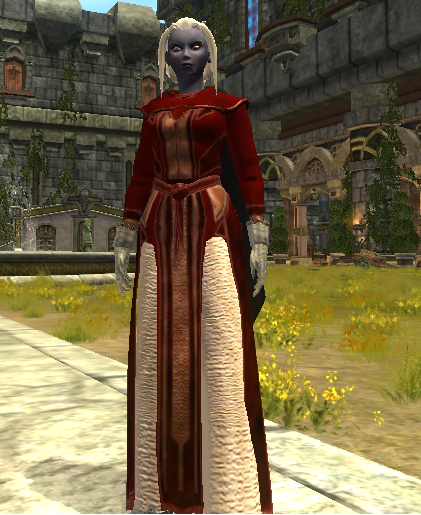 Naefaira Naruu is a Dark Elf Wizard known as the Red Wizard of the Commonlands due to always wearing red colored robes and spending all her free time in the Commonlands. She nearly always travels alone and is a solo character. This is the original/first incarnation of the Naefaira Naruu character and is the model for which all other Naefaira Naruu characters have been created. This character was originally created on the server Guk not long after Ever Quest 2 initially released.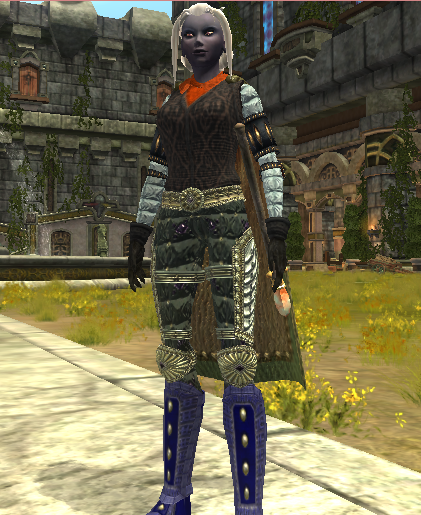 Naefaira Naruu is an Dark Elf Wizard built around the standard Direct DPS wizard setup. She is known for running solo PvP targeting solo players and interrupting Qenyos raids by using long range spells and interrupts on raid healers/clerics to prevent them from being able to cast heals and other support spells. She is accredited for the complete wipe of at least one whole complete raid party.
Silaris Naruu is an Dark Elf [[Inquisitor] on the Halls of Fate server. This Silaris is the original Silaris Naruu character. Much like Naefaira Naruu of this server she is the base for all the other Silaris characters and was created approximately 1 year after the creation of the original Naefaira Naruu.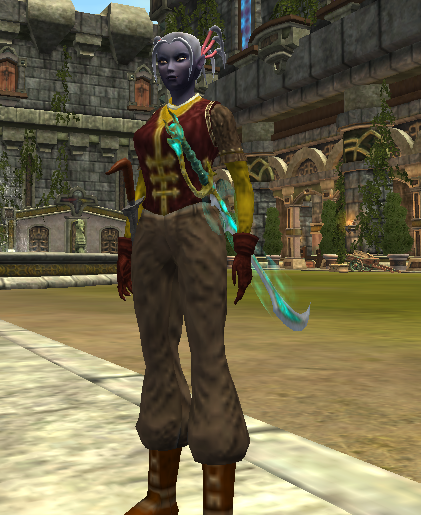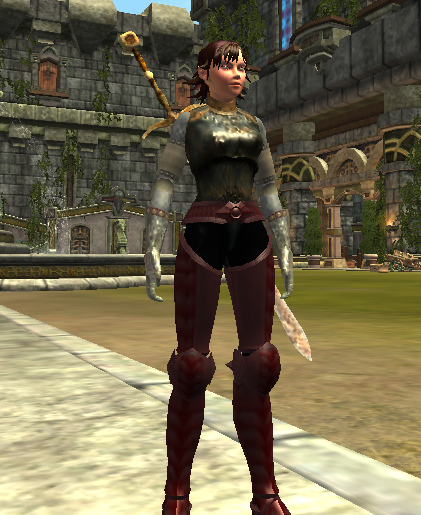 Community content is available under
CC-BY-SA
unless otherwise noted.