That's Mr. Uber to you!
Factor Lucutious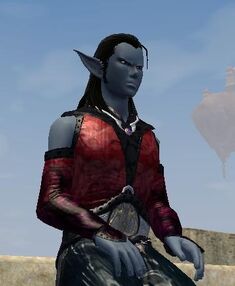 EQ2 Player Information
Name
Lucutious
Gender
male
Guild
In Harms Way website
IM
Catch me in-game
RL Loc
Omaha, Nebraska, USA
(US Central Time, GMT -0800)
Biography
Edit
Lucutious was created on May 19, 2005 on the Najena EverQuest 2 Server, being the 15,298th Dark Elf Guardian to ever be made on Najena. He dinged level 70 on June 19, 2006 as the 101st Dark Elf Guardian to do so, and has a total of 50 AA's.
Lucutious is a Weaponsmith, and will gladly make any weapons for guildies that is requested of him.
For 100% up-to-date gear and other information, feel free to check out his EQ2Players Page.
Community content is available under
CC-BY-SA
unless otherwise noted.