What is UIBuilder
Edit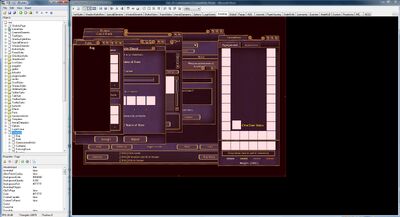 UIBuilder is SOE's in house tool that has been used to develop the Everquest 2 User Interface since early in the game design stages. They were nice enough to release this tool with the initial launch of the game for use by the community to assist with the customization of the interface whether it be small and subtle changes or a complete UI overhaul.
The tool has been updated occasionally throughout it's life correcting major issues and adding a few new features introduced to the game, however it still remains mostly an in house tool with bugs which the developers have simply learned to live with rather than spend time correcting them. The following come straight from the Customization Guide that comes when you download UIBuilder and this section remains completely unchanged since its release in 2004:
There are very likely lots of bugs and undocumented features. Up until now, UIBuilder has primarily been an internal development tool.
The more often bugs are reported, the better chance they have of being fixed. The same goes for new features: We'd like to know what would make UIBuilder more useful to you.
We won't be keeping UIBuilder up to date at the expense of the game itself, but we'd like to make sure that the time we are able to spend on UIBuilder will have value to you.
Things You Must Know
Edit
Save very often.
Community content is available under
CC-BY-SA
unless otherwise noted.