What does this information mean?
Prerequisites
Edit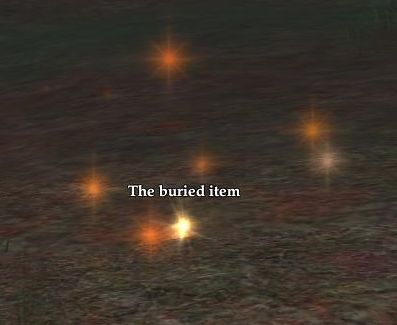 Hunt treants near the Shadow Oak around ( 469, -32, -267 ) 

/waypoint 469, -32, -267

for a useful stave
Find the buried item under a tree on the east side of the Tower of Bone.

It will have a glowing indicator like the ?s but with extra sparklies dancing in the air over it that are visible at a distance. ( 651, -19, 232 ) 

/waypoint 651, -19, 232

Examine the emblem of The Dead
Speak with Goeyl Z'Vuear, a Dread Guard in the side courtyard of Darklight Palace in Neriak, City of Hate
Return to Akorra
Community content is available under
CC-BY-SA
unless otherwise noted.