What does this information mean?
Accessible from Whisperwind Isle ( -674, -20, -501 ) Copy/waypoint -674, -20, -501. To reach the entrance, go up the ramp from ( -531, -73, -412 ) Copy/waypoint -531, -73, -412, then climb up the wall next to Turk Whooyip ( -584, -47, -450 ) Copy/waypoint -584, -47, -450 and another on top ( -584, -19, -460 ) Copy/waypoint -584, -19, -460. The entrance is in the building on that platform. ( -674, -20, -501 ) Copy/waypoint -674, -20, -501
Nothing here but a climb wall to take you down.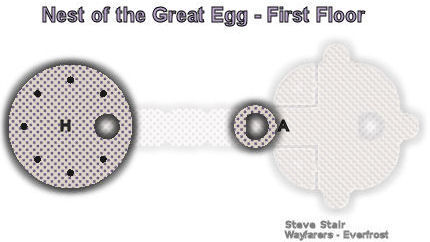 Kit Oo'Loh gives a quest to kill Chamberlain X'Haviz.
Several Vultak aggressors are fighting it out with the beseiged Hooluks. Kill all of the Vultaks before you engage Aggressor Khranz, or the Vultaks will assist him. Climb down the hole on the east side of the room to progress.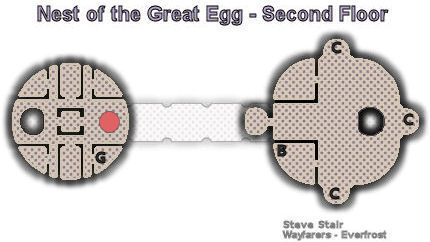 Switch/Nutty both drop an item used to activate the lift later on, but no other loot yet seen. Clear the area, kill the names and move on west.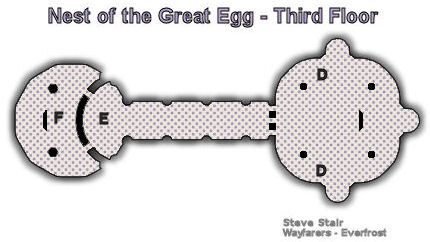 This room is a large hallway with both roaming and stationary encounters. Clear everything and move towards Taskmaster Rezhirz. Even though both of the doorways SW/NW of Taskmaster Rezhirz have roaming mobs, you will have no problem pulling Taskmaster Rezhirz without aggroing them.
Crowded with mobs, this room might look confusing. Be patient & pull out. Be aware of Councilor Zhardiz who is located at the east wall of the room. Once you have enough space to kill Councilor Zhardiz I suggest you pull him out. He has a lot of HP and a nasty AE, so consider keeping non-melee outside a 20 meter area.
Climb up the glass wall on its east side to continue. I advice that you stay on the wall and get ready.
Once up the glass wall, you are likely to be attacked by two mobs. Have your tank climb up first and then the rest.
The named of this area is Kettleleader Ghrizhaw, who is much harder than earlier nameds. There are several roamers and stationary mobs in this area, most of which have a large aggro radius, even through walls/doorways. Clear the area and kill Kettleleader Ghrizhaw.
In the east room you will find a lift that is activable only after finding a strange crystal egg on one of the mobs (Nutty or Switch). Once this lift has been used, it can only be sent back down from above so be sure to send it back once you reach the top.
Community content is available under
CC-BY-SA
unless otherwise noted.