For other articles with related titles, see The Frozen Corrival.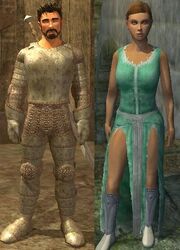 .
What does this information mean?
Notes:
This is the 4th named mob in the Icy Keep: Retribution. Do not confuse this named with the other Frozen Corrival that is found in the Frostfell zone. Before the mob can be attacked you must beat him at chess with three moves or all of the chess pieces will become aggro and attack the raid.
To get in checkmate first move your rook left 2 to place in check ,then knight up 1 left 2 for check again, finish with moving your other rook right 2 .Check Mate!!!
Strategy:
Pull Corrival so that the main raid force has their backs to a wall to prevent being scattered when the mob does his AOE knock back. Shortly after starting the fight, a level 95 Epic x 2 double of a random raid member will spawn and immediately attack them. Have a secondary tank and a healer pull this mob out of the raid force and off to a side. Do not kill this mob, just hold it until Corrival is defeated.
At 75%, 50%, and 25% Corrival will root himself in place and spawn 4 other mobs. The main tank should pull these mobs back just far enough to be out of the melee range of Corrival. The main tank then should target any mob that does not have a buff with a Red Heart on a Green Background.
At 75% only one will have the buff.
At 50% two will have the buff.
At 25% three will have the buff.

If you kill the Red Heart mob Corrival will reset to 100% life and the round starts over.
Community content is available under
CC-BY-SA
unless otherwise noted.