For other articles with related titles, see The Big Boss.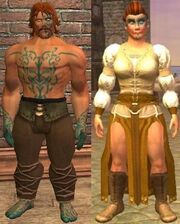 .
EverQuest II Named Monster Information
Zone (Patch)
Kunzar Jungle (LU42)
Race
Barbarian
Level
81▲▲▲ Tier 9 Solo
Location
on top of the first waterfall in an empty building ( 421, 46, -297 ) 

/waypoint 421, 46, -297

Reported Drops
none reported, try LootDB.
Related Quests
AA Exp
unknown
Status Points
unknown
What does this information mean?
Community content is available under
CC-BY-SA
unless otherwise noted.