For other articles with related titles, see The Big Boss.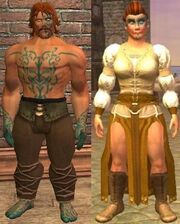 .
EverQuest II Named Monster Information
Zone (Patch)
Juggernaut Gymnasium (LU42)
Race
Barbarian
Level
84▲ Tier 9 Solo
Location
Click on a door in the SW building in West Freeport to get to the solo instance at the location specified. ( 254, -4, 72 ) 

/waypoint 253.65, -3.64, 71.50

Reported Drops
none reported, try LootDB.
AA Exp
unknown
Status Points
unknown
What does this information mean?
Community content is available under
CC-BY-SA
unless otherwise noted.