watch 02:19
The Loop (Games)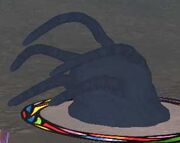 .
What does this information mean?
The stalker spawns once someone passes a location about 4 ramps upward. You will see a zonewide red message : "You hear a strange slithering sound."
The stalker does not appear immediately but will spawn on top of your raid the next time you engage another mob.
One approach is to have a brawler leave the raid and sneak/FD upstairs soon after you enter to trigger the stalker. Then it will spawn when you engage the first hall patrol, and you can fight it in the large entrance foyer away from other patrols.
As it spawns ontop of your next fight, you'll want that next fight to be one of the easier fights, such as a patrol. You will have to tank both the patrol and the stalker at the same time. The patrols can be quite tough so make sure its adequately debuffed. You can seperate the 2 fights so the patrol group doesn't take as much AE damage from the Stalker. But the Patrols mem-wipe so too much seperation means it will kill people before the offtank can get it back.
It has a double noxious AE. Consider the first a debuff, Poisonous Spores, which will make the following one lethal unless the debuff is cured quickly - ala Venril Sathir.
It casts a curse, Vortex of Venom, on 2 people at a time, which must be cured in seconds or a raidwide giant AE will be triggered.
It is important to keep interrupting the Strange Stalker to prevent Toxic Effusion which is a high damage noxious AOE. DPS should burn down the Stalker and then the patrol.
It is IMPERATIVE that you kill the Named (Stalker) first before you kill the add (patrol), if you kill add first- the Named will spam curse the raid and cause a wipe. Just have the OT lock the add and do enough damage to keep his attention, the patrol will still mem-wipe and run around, but an OT + a good healer or two should be able to lock the add down, while the raids DPS focuses on the Named.
Community content is available under
CC-BY-SA
unless otherwise noted.