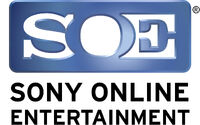 Sony Online Entertainment (SOE) is was the original creator and owner of the game, Everquest II. SOE was sold by its parent company, Sony, in Feb. 2015.
Old Website Addresses
[
]
Please note that the company did change the website to reflect the new name of the company. In many cases, the pages will redirect to pre-existing content, though that may not always be the case. If you are a wiki editor, please update any links you encounter to assure they are current.