Proto-Exarch Finnrdag has been found in two locations known to date.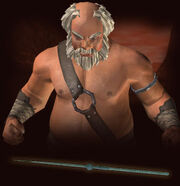 .
What does this information mean?
Strategy
[
]
The first major component is the NON AGGRO giant in the corner will become active sometime between 95-90% health on Proto-Exarch Finnrdag as indicated by the text shouted. This add needs to be pulled and burned within a time frame in order to pass the fail script.
The second major component to this encounter is the red message. A red message will give you warning of impending doom at which point you need to move from line of sight from Proto-Exarch Finnrdag.
We pull this encounter to the pillar across from the stairs, near the add and have the raid stack at the corner of them. The Main tank holds aggro at the pillar and once the red message appears, the entire raid team moves out of line of sight utilizing the pillar.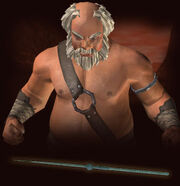 .
What does this information mean?
Strategy
[
]