See the Tradeskill Timeline page for a complete list of all tradeskill quests from every expansion.
Requirements
Edit
You need to be at least level 100 Crafter to start the questline.
You need to be at least level 10 Adventurer to access the zones for the questline.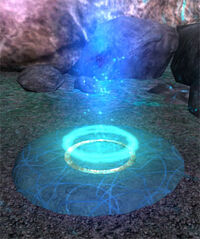 To travel to the Plane of Magic, players must go to a spire in another zone (e.g. Enchanted Lands) or if a player is in a guild that has it, use the amenity in the form of the spire or wizard that creates a portal in the guild hall. The new zone's name will appear in the center of the map after interacting with the portal.
Within the Plane of Magic, players can use a flying mount to go from island to island or a teleport pad, similar to those found in other zones (e.g. Neriak).
There is no level requirement to enter the zone.
Signature Questline
Edit
Harvesting Missions
Edit
Note: Each of these quests are doable once per day.
You gain access to these missions when you complete A Stitch in Time, Part III: From Birth to Tombs.
Dungeon Tradeskill Missions
Edit
Note: The 'daily' quest changes every 18hrs.
Tradeskill Recipes
Edit
The essential recipe books are sold by normal Tradeskill Recipe Salesmen.
You will not be able to see the essential recipe books until you achieve level 101.
Achievements
Edit
Resources
Edit
Requirements to complete this series include:
Required Materials
Edit
Community content is available under
CC-BY-SA
unless otherwise noted.