Collection Quest Information
This quest is part of the Collection Quests Timeline
Starting the Collection
Most Collection Quests begin by examining any of the members of that collection, which are harvested from special, random ground spawning nodes using the Collecting harvesting skill. Members of this collection can be found as follows:
Yellow shiny sparkles named ?.
Collection Members
Antonica/Commonlands
---
Purple Lily Petal
Crimson Lily Petal
Royal Carnation Petal
Qeynos/Freeport Cities
---
Ivory Lily Petal
Emerald Carnation Petal
Orange Carnation Petal
Frostfang/Enchanted Lands
---
Golden Lily Petal
Sunset Lily Petal
White Carnation Petal
Rewards
Special Notes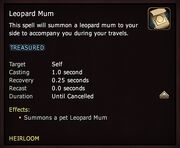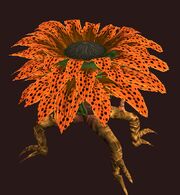 | | |
| --- | --- |
| | This article refers to events, personae, items and activities only present in-game during the annual Erollisi Day festivities, which come to Norrath each year for a short time roughly around February 14th. |
EQ2i credits this article at Census for the info in this article.
the last update on Census for this item was:
Tue, 29 Jan 2019 17:49:41 +0000
Community content is available under
CC-BY-SA
unless otherwise noted.