What does this information mean?
Steps
[
]
Speak to Leandre by using the an incandescent wand or by targeting yourself and hail (press H by default)
STOP! If your goal is to have the Item for the Epic Conversion Timeline, you do NOT need to do the RAID version. You can begin that timeline now.
Reward
[
]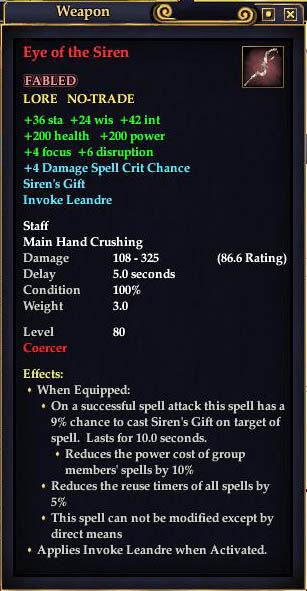 This quest is part of the Coercer Epic Weapon Timeline, and can only be started/completed by a member of that class of at least Level 80.
---