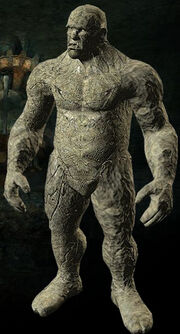 .
Description
Please open the mercenary's window in-game after hiring it and add the description here.
Abilities / Spells
Please add abilities and remove this note
Notes
The Ancient Mercenaries have bonuses when used within Skyshrine. To hire an Ancient Mercenary, you must be able to go to Skyshrine: The Forbidden City of Dracur via the portal in Skyshrine at ( -33, 0, -9 ) /waypoint -33, 0, -9 (10,000 Claws of Veeshan faction required).
Note: In order to speak/hire them it requires you to have completed To Speak as a Dragon quest.
In order to get the key that will unlock the mercenaries, you need to defeat Dozekar in the quest Revelations in the Temple. This is the final quest in a series that begins in Skyshrine: The City of Dracur.
Community content is available under
CC-BY-SA
unless otherwise noted.