What does this information mean?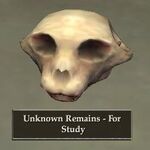 Collect the remains at ( 1660, -267, 3214 ) 

/waypoint 1660, -267, 3214

in the Hall of Necromancy.
Bring the remains back to the Ancient Hua Mein Spirit in the Kerra Isle.
At least

30g

 

10s

 

55c

Completing this quest gives +5,000 faction with Hua Mein
Community content is available under
CC-BY-SA
unless otherwise noted.