What does this information mean?
Talk to Bloo the Exiled at the Whittled Woodlot beach camp.
Gather pond water ( 26, -4, 523 ) 

/waypoint 26, -4, 523

by clicking on bluish spot.
Place the bowl near Bloo (this will be a sparkly clickable spot in front of Bloo's rock). ( -0, -4, 564 ) 

/waypoint -0.27, -4, 564

Kill 6 etherwisps or netherwisps.
Place the wisps in the bowl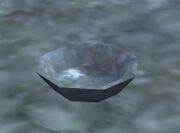 At least

1p

 

30g

One of the following, based on Class:
Community content is available under
CC-BY-SA
unless otherwise noted.