For other articles with related titles, see Gavitzle.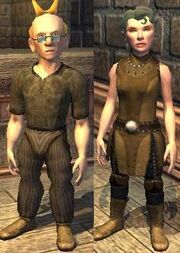 .
What does this information mean?
Gavitzle is in the back left corner. When you approach him, he has a little dialogue before he summons a group of linked animated dhalgar bones and animated gnemlin bones. He also encloses himself in a gelatinous cube "slime shield". Kill the skeletons.
Gavitzle will begin porting and then hitting a member of the group with a trailing pus bomb. That person must run to Gavitzle to scrape the bomb off on his shield. The blue-black portals on the floor spawn immolated invaders, so you'll want to try to stay away from them.
Once Gavitzle's shield breaks down, he will fight the group until he's taken about 50 million damage, then he grabs one of the immolated invaders and ports completely away. You get a message telling you where he ended up.
Community content is available under
CC-BY-SA
unless otherwise noted.