The Item, Location, Quest, Mob or NPC referred to by this page has been removed from EverQuest II.
This article is being retained for historical reasons
This NPC was part of the world event heralding the return of Rodcet Nife, and was removed after the event ended.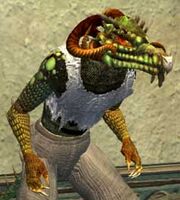 .
Community content is available under
CC-BY-SA
unless otherwise noted.