See Artisan's Gathering Goblin for the summoned spell version associated with the Kunark Ascending Crafting Timeline.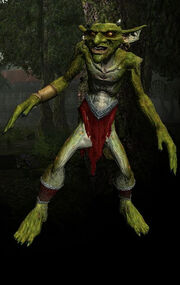 .
How to Obtain
Edit
In order to hire this mercenary, you must be a tradeskiller of the correct level to complete the Kunark Ascending Crafting Timeline, which culminates in The Gardening Goblin quest.
Abilities and spells
Edit
Players will be able to interact with an in-home version of the NPC of the same name if the chose to relinquish the summoned Artisan's Gathering Goblin from the same timeline.
Community content is available under
CC-BY-SA
unless otherwise noted.