What does this information mean? This quest is part 6 of 20 in the Steamfont Mountains Timeline.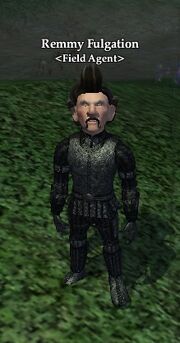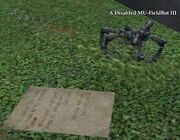 Find Remmy Fulgation at ( -539, 149, 623 ) 

/waypoint -539, 149, 623

.

You will need to take a path North of Mazkeen Crater that leads back to just above the Greater Faydark exit. ( -754, 135, 548 ) 

/waypoint -754, 135, 548

On the way up, you will run into Nuckletow, a level 37 named kobold that will aggro on you.

Remmy will run away from you when you arrive, and there will be a set of blueprints on the ground.
Inspect the blueprints.
Pick up Fulgation's Blueprints.
Return to Watchman Plarg.
At least

1g

 

26s

 

57c

Experience
Using a flying/hopping mount to jump up to Remmy's location to avoid the encounter with Nuckletow doesn't seem to work. He wasn't there for me until I walked up the path the way the steps say and killed Nuckletow.
If you are slow to click on the blueprints and Remmy gets far enough away, the blueprints disappear. You have to walk back to where you fought Nuckletow, and then back, and Remmy and his blueprints are there again, he goes through his dialog and runs off again and you have another chance to inspect the blueprints.
So the area where Nuckletow waits is apparently a trigger area you have to walk through to make Remmy spawn.
Community content is available under
CC-BY-SA
unless otherwise noted.