You may upload a JPG or PNG image of the in-game examine window.
EverQuest II Item Information
\aITEM -518373501 -590768328:Freeport Sewers Creature Catalog\/a \aITEM -518373501 -590768328:Freeport Sewers Creature Catalog\/a
What does this information mean?
Book Text
Freeport Sewers Creature Catalog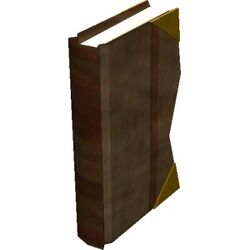 | | |
| --- | --- |
| Style: | Torn Dark Brown Book |
| Pages: | 6 |
| LootDB Link: | LootDB |
The sewers beneath the streets of Freeport have long been a shadowed pathway for shadowy activities. Despite the ravages of time, war and the sea, all levels of the Freeport sewer system are still functional. In many areas, gnomish mechanical devices pump materials through the levels, finally pushing them out the last drains to the sea.

There are three major sections of the Freeport sewer system. Thieves' Way connects outlying districts to the city's heart through a series of narrow passages. The Serpent's Sewer is a twisting maze of tunnels that channel debris and effluent from above to the Edgewater Drains. The Drains are closest to the sea into which the sewers drain and so are mostly underwater.

As with most underground areas, the Freeport sewers make up in smell what they lack in change. Although the lowest tunnels are constantly washed by incoming tides, they are also the repository for much solid waste material. This gives the sewers a noxious odor that lingers on one's clothing for many days after passing through the area.

As the temperatures are so temperate, Antonica has a good season of Growth. The fertile lands contain scattered farms with pastures and fields. Trees are mainly deciduous oaks and maples in the valleys, while the hills are crowned by coniferous pines. Beneath the shade of the trees one can find flowers such as violets, Tunare's breath and dwarf-bearded iris. At night, one might be fortunate enough to find the rare night blooming gnoll's bane.

Despite the smell, the sewers teem with life -- or forms of it. Rats, bats, snakes and toads are plentiful throughout. Additionally, one will encounter animated coagulated gelatins and in certain sections, skeletons. The sewers are still used as pathways for those who wish to remain unnoticed, so those attempting a short cut will need to keep an eye to the shadows at all times.
Community content is available under
CC-BY-SA
unless otherwise noted.