In-Game Examine Window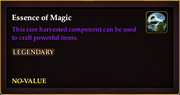 EverQuest II Item Information
Essence of Magic

This rare harvested component can be used to craft powerful items.
 
LEGENDARY
NO-VALUE
Obtain: Rare harvest found in Planes of Prophecy zones, but refer to Strategies below ...
\aITEM 1492910426 -2145505999:Essence of Magic\/a \aITEM 1492910426 -2145505999:Essence of Magic\/a
What does this information mean?
Strategies to Find
Edit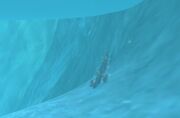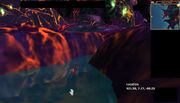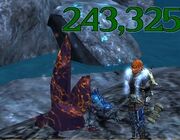 Ultra rare harvestable. You must have Mystical Harvesting from AA Prestige Tradeskill tree to harvest but you might be able to see it without.
Found mainly on the coastline and under water in Plane of Magic, and on the Spire Island where you zone in.
Strategy is to follow the coastlines in PoM, either swimming or flying and set your Tab to "Select Next NPC" if it's not already set that way.

Tab around.
The node has a name tag "essence of magic" but it is not trackable, the name tag may be far above the actual node.

Respawn time unknown, but several theories presist, it may be an hour, it may be that it instantly respawns elsewhere in the zone (see discussion link below).
Whether locations are fixed or not is unknown.
There is speculation that it "substitutes" for normal harvest nodes, including fishing nodes. If so, then fishing may help respawn time. Unconfirmed.
Possible locations:

-28.26, 1.46, -301.66 (Fount)
921.93, 7.77, -99.23 (Aetherscar)
711,19,-749 (Vallation Bay)
-54.88 75.45 -533.49 (A "valley" area above the water in the Fount)
-445.97 65.12 -737.51
-751.05 131.27 -144.07
EQ2i credits this article at Census for the info in this article.
the last update on Census for this item was:
Tue, 28 Aug 2018 14:42:38 +0000
Community content is available under
CC-BY-SA
unless otherwise noted.