What does this information mean?
Requirements
Edit
You must have completed Fiery Jewel of the Underfoot.
You must be able to speak Draconic.
You may currently have your current class's Fabled or Mythical epic weapon. As an alternative, you may now bypass the Fabled or Mythical weapon quest by talking to Kinloch Skry'mir and getting a Shattered version of the weapon.

This does not work for Beastlords or Channelers.
Still recommended, the buffs ER gives are still very useful for many classes.

Even though you can start the quest at level 80, you need to be at least level 85 to zone into Vasty Deep: The Vestigial Cella.
DO NOT Betray in the middle of the quest, you have to be the same class the whole way through.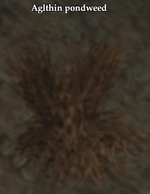 Head to Paineel and Speak with Sa'ib Waseem at ( 1997, -299, 3340 ) 

/waypoint 1997.13, -298.99, 3340.45

(You must do the prequest to continue further)
Speak with Lama Mukhlisah at ( -439, 380, 654 ) 

/waypoint -439, 380, 654

in Quel'ule, which is located in The Stonebrunt Highlands.
Lama Mukhlisah needs many items in order to hold the conversation with the ancient scholars.

Hunt slitherstrike mambas to obtain an unscathed venom sac, a rare update. The mambas can be found around ( 171, 369, 1010 ) 

/waypoint 171, 369, 1010

.
Hunt Stonebrunt scintillas for six glittering particles. These are common updates from scintillas which float around ( 44, 364, 1006 ) 

/waypoint 44, 364, 1006

.
Harvest four Aglthin Pondweed at the bottom of Aglthin Pond. ( -60, 369, 929 ) 

/waypoint -60, 369, 929

(clicking breaks invis)

Return to Lama Mukhlisah who awaits you behind the Mausoleum of Scholars at ( 551, 233, -97 ) 

/waypoint 551, 233, -97

. She will then summon a risen scholar who speaks of a tome penned by Reba Garus. After the scholar has spoken, hail Lama once more.
Seek out a book about spell transference within Erudin's great library.

Head into the Library of Erudin ( -554, 530, -137 ) 

/waypoint -554, 530, -137

. The update can be found on the First floor of the Library of Erudin, above where Archivist Fahim is located, as an open book lying on any of the tables; you must agro Fahim in the center of the basement to make the stairway appear to the First Floor of the Library. You can have your pet or merc attack while you raise to the second floor. He will not follow as he has a rather short leash.

Note: one location for the update is ( -261, -1, 13 ) 

/waypoint -261, -1, 13

.
Another location for the update is ( -151, -1, -95 ) 

/waypoint -151.26, -1.08, -95.04

.
Another location for the update is ( -143, -1, 9 ) 

/waypoint -143.01, -1.08, 8.61

.

Return to Lama Mukhlisah at ( -439, 380, 654 ) 

/waypoint -439, 380, 654

in Quel'ule.
Collect the items required to perform the spell transference.
Speak to Lama Mukhlisah in Quel'ule at ( -439, 380, 654 ) 

/waypoint -439, 380, 654

. She will tell you that she can no longer help you. (if she is not showing at the location type /target Lama then when you have her targeted hit H for hail.)
Seek out Sa'ib Waseem in Paineel at ( 1996, -299, 3341 ) 

/waypoint 1996, -299, 3341

.
Sa'ib agrees to meet you at his hut in Toxxulia's Reach. Speak to him there to complete the quest. ( 619, 113, 2971 ) 

/waypoint 619, 113, 2971
An Enervated version (effects removed) of your class' Mythical Weapon
A trophy (house item) of your class' Mythical Weapon
One or more Ancient-quality spells that duplicate the effects of your class' Mythical Weapon
Berserker
Bruiser
Guardian
Monk
Paladin
Shadowknight
Assassin
Brigand
Dirge
Ranger
Swashbuckler
Troubador
Defiler
Fury
Inquisitor
Mystic
Templar
Warden
Coercer
Conjuror
Illusionist
Necromancer
Warlock
Wizard
| | |
| --- | --- |
| | EQ2i credits EQ2 ZAM for some of the info in this article. |