What does this information mean?
Aleesia, a Growth centered glaufaye, wants to see a resurgence of umbral leafhoppers in Luminous Peaks, Luminous Steppe, and Zou'Lidelas. Their numbers have dwindled ever since the cave locust invaded.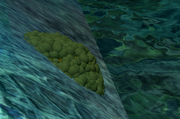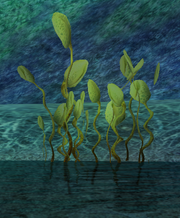 Harvest 5 umbral leafhopper eggs.

These are small masses of yellowish eggs, found on the river banks in the Luminous Steppe around ( -463, 113, -13 ) 

/waypoint -463.23, 112.92, -13.17

.

Place the eggs in the Everdark Reeds in the following areas:
Return to Aleesia
At least

1p

 

41g

 

75s

13200 status
Completing this quest gives +1000 faction with Zou'Lidelas
One of the Following:

Chain
Cloth
Leather
Plate
Community content is available under
CC-BY-SA
unless otherwise noted.