You may upload a JPG or PNG image of the in-game examine window.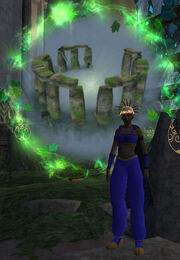 EverQuest II Item Information
\aITEM -1529001299 -200883467:Druid Portal Hireling\/a \aITEM -1529001299 -200883467:Druid Portal Hireling\/a
What does this information mean?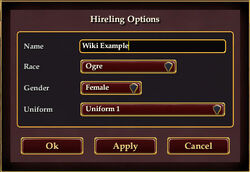 See the Guild Hall Amenities page for a list of all amenities.
About this Amenity
Edit
A NPC that casts a portal for guild members to allow travel to any location that has a functional Druid Ring.
This is NPC replaced the functional druid ring that was once available as a hall amenity, but the house item version like A verdant druid ring can be placed in a hall near this NPC for the same effect as the old ring.
Hireling Options
Edit
R click and choose Customize from the list. You can set the following"
Name -Like character names, you can not choose a name with a copyright (e.g. Luke Skywalker) or one that is obscene.
Race - choose any of the playable races for the hireling
Sex - choose to make the hireling female or male
Uniform - you must have at least one Uniform Mannequin amenity to set a uniform.
EQ2i credits this article at Census for the info in this article.
the last update on Census for this item was:
Tue, 18 Jul 2017 14:53:12 +0000
Community content is available under
CC-BY-SA
unless otherwise noted.