EverQuest 2 Quest Information
Journal Category
Obol Plains  (AA)
Journal Level
95 (Tier 10)
Journal Difficulty
Solo
Starting Zone
Obol Plains more
How to Start
Click Drinal's Altar and choose: "Listen to the Request" when the tooltip changes to praying hands ( 280, 95, 84 ) 

/waypoint 280, 95, 84
What does this information mean?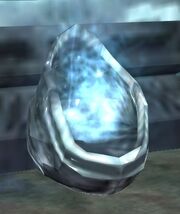 This is an unlimited repeatable quest
A message appears from Drinal: "The Harrowing Horde must be destroyed. Thus is the command of the Silver Reaper. Succeed, and you shall be rewarded. Fail, and I will welcome you from beyond your grave."
Do you accept Drinal's request? … Select: I do
How devoted are you, convert? … Select: Somewhat, and accept quest
Kill 15 members of the Harrowing Horde in Obol Plains.
Return to the Altar to receive your reward.
| | |
| --- | --- |
| | EQ2i credits EQ2 ZAM for some of the info in this article. |
Community content is available under
CC-BY-SA
unless otherwise noted.