What does this information mean?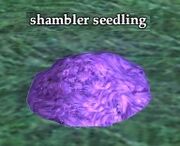 Gather the following components:

Obtain 6 ethereal tendrils from ethersparks.
Gather 6 shambler seedlings from obol shamblers.
Gather 6 eidolite. (These look like blue gem-nodes but do not require any harvesting skill.)

Return to K'rin Valdim.
At least

1p

 

30g

One of the Following, depending on class:
Community content is available under
CC-BY-SA
unless otherwise noted.