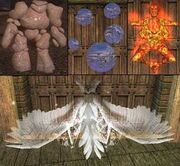 other resources
none applicable
Planar in origin, these are creatures composed of the raw stuff of the Elemental Planes. Not Constructs, things which are created by powerful users of magic, but beings which embody the pure essence of their material. 
Trending pages
All items (193)
Community content is available under
CC-BY-SA
unless otherwise noted.