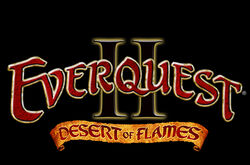 The first expansion for EverQuest II takes us to the Island of Ro (formerly known as the Desert of Ro in the original Everquest) and the heart of the Dervish Empire, the jewel of the desert, Maj'Dul.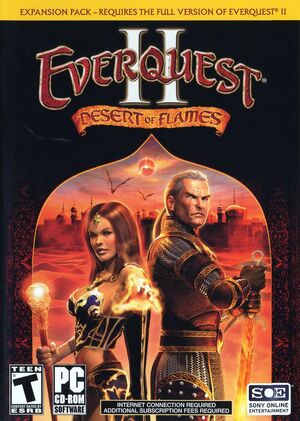 Heritage & Signature Quests
[
edit
|
edit source
]
See the Shimmering Citadel Timeline for access to the following zones (achieved in this order):
There are 3 principle factions, or Caliphates, in Maj'Dul, the capitol of the Dervish Nation, each led by their Caliph:
Each Court maintains it's own guard force and fighting in the streets between them is not uncommon. You can ally yourself with any of the courts at any given time, even progressing all the way to Champion of the court, but only one at a time. Almost all methods for raising faction with one court will also decrease your faction the same amount with the other two.
There is a fourth faction, a shadowy court that seeks power for it's own hidden agenda; The Court of Tears. This is the Dervish Assassin's guild.
Faction is an important aspect in Desert of Flames particularly with the three courts of Maj'Dul: Blades, Coin and Truth.
Trending pages
All items (85)
Community content is available under
CC-BY-SA
unless otherwise noted.