For the named hellhound in Neriak, see Brute (Monster).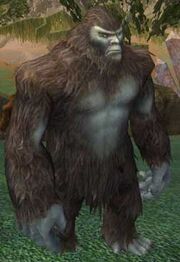 other resources
none applicable
Large (very) ape like creatures that inhabit various zones across Rise of Kunark. Yet another of Kunark's hybrid races, seems to be a cross between the Yeti and the Gorilla.

Trending pages
All items (14)
Community content is available under
CC-BY-SA
unless otherwise noted.