In-Game Examine Window
EverQuest II Item Information
Type: House Item
Subtype: Book

Arasai -Hate Gives Rise To Another Superior Race!

This item can be placed in any house type.

This recently published tome is adorned with Teir'Dal designs.

 
NO-TRADE,  NO-VALUE

Obtain: Gather from a bookcase in the Library of K'Lorn in Neriak ( -701, 17, 243 ) 

/waypoint -701, 17, 243

Note that not all races can obtain the book from this spot, and only the Arasai can obtain the Unseelie Form from it.
Non-Arasai races can gather the book here: /way -690, 18, 247 on the second shelf, the stand-alone 3 stack of books in the middle.
\aITEM 1962458430 1998621312:Arasai -Hate Gives Rise To Another Superior Race!\/a \aITEM 1962458430 1998621312:Arasai -Hate Gives Rise To Another Superior Race!\/a
What does this information mean?
The capitalization, punctuation, and spelling of the title of this article have been verified and are correct as-is.
Per examine window, capitalization and punctuation are correct.
Arasai -Hate Gives Rise To Another Superior Race!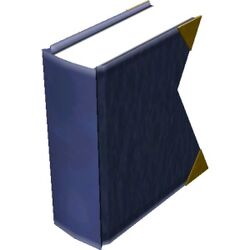 Book Text
The Arasai


Hate Gives Rise To Another Superior Race!


Chapter 1: A Necessary Journey.



Long ago, before the world above was rocked and Luclin was shattered, the gods of Norrath walked this plane. They gave birth to a myriad of races. All of which were pitiful and in need of coddling, save one -Innoruuk's Tier'Dal!

They were ruthless, sinister, cunning,and dangerous. They were the very embodiment of His hate! For thousands of years they fulfilled his bidding and adhered to his tenets.

Then came the years of His absence. But this did not mean the end of the great Tier'Dal empire! The Dark Prince had left the Tier'Dal his words -seeds of disdain that grew darker within them. Those seeds were then taken up and nurtured by Queen Cristanos of the Tier'Dal. She guided the empire and strengthened it even in times of isolation.

But not all Tier'Dal are strong. Some showed weaknesses during this time and fell out of favor for speaking blasphemies about Her Ever-darkness, The Queen. Some attempts were even made upon her blessed life. The traitorous ones were all dealt with, slowly and agonizingly, but it made Her Unholyness angry and distrustful of other Tier'Dal.

If she were to focus on the prosperity of Neriak and the entire Tier'Dal empire then she must have an army of allegiant warriors by her side!

On a mission of secrecy a band of Tier'Dal traveled from Neriak to the disdained lands of Faydwer. There they were able to acquire, through clandestine acts, fae spirit blossoms.



Chapter 2: The Circle of Hate and Creation
Queen Cristanos performed dark and beautifully abhorrent magics upon the captured spirit blossoms. She would allow them birth, and then torture them with unspeakable acts. After the inevitably painful deaths, she would perform further sadistic magics upon the resulting spirit blossoms.

Over and over, the cycle of birth, torment and death continued, thus molding them into something new - something superior to the fae by far!



Chapter 3: Wings of Fate.
The wings of the fae turned out to be too fragile to withstand the violent acts. Time and time again, during Queen Cristanos' tainting of the blossoms, the creatures were formed with withered and broken wings.

She knew this to be an opportunity to further remove them from the appearance of pitiful fae, and to embody them with characteristics of creatures associated with such blissful aspects as decay and darkness.

Through further delightful twisting, she adapted the wings of dank cave creatures such as bats and moths for her malignant children. But even to this day, a few arasai are born without wing or wings too damaged to allow flight. As a result they are granted arcane constructed wings on which they can still glorify Her Darkness in deed and word.



Chapter 4:Living in The City of Hate.
The arasai are not just as Queen Cristanos wanted. They are physical embodiments of undying devotion for their creator and goddess, with a penchant for dark magics and pain.

She has arisen as a tangible goddess upon this plane and deserves to be exalted as such, by all!
Community content is available under
CC-BY-SA
unless otherwise noted.