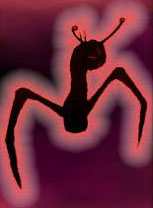 .
EverQuest II Named Monster Information
Zone (Patch)
Halls of the Seeing (Kingdom of Sky)
Race
Void Beast
Level
76▲▲▲ Tier 8 Epic x4 , (Approx. HP: 2,150,000)
Location
Hidden mob within the small room in the northeast corner of Realm of the Overlord room ( -788, 145, -72 ) 

/waypoint -788, 145, -72

Reported Drops
Melee Attacks
Crushing
Special Attacks

Magneto Pulse (AE Magic DOT), Static Cloud (magic/heat DD), Complete Darkness (single target magic debuff)

Resistances
All Magic, All Mental
AA Exp
Yes
Status Points
15750
What does this information mean?
Community content is available under
CC-BY-SA
unless otherwise noted.